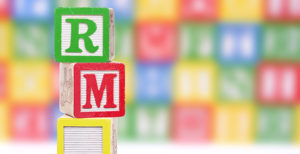 This month, our popular resources focus on fundamentals and best practices, including how to determine the right metrics for your EDRMS.
If you are just starting to think about converting your documents you will want to watch our recorded webinar on document imaging best practices.
And to help optimize your management of physical records, we have a toolkit focusing on the fundamentals of records management.
Need to demonstrate ROI and business value for your EDRMS? The key is to use metrics that are tied to business objectives. This white paper outlines a step-by-step approach to picking the right metrics for your EDRMS.

Imaging your paper records can drive incredible efficiencies for the organization. However, around 50 percent of all document imaging projects fail, so how do you make sure you get it right?

This recorded webinar offers best practices and practical steps to make your document conversion project a success.

From managing physical files to optimizing your record storage space, this toolkit outlines the basic requirements for an effective RM program. Whether you want to get your filing system up-and-running, or you just want a refresher on the fundamentals, this toolkit will help you get the most out of your RM program.
Next Steps