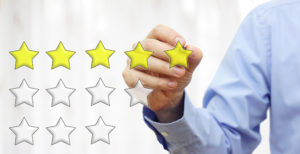 This month's roundup of popular records management resources covers the basics of records management.
First up, we a have a white paper that helps you develop your records retention program. We also offer six simple tips for records classification – another foundational element for your RM program. For your electronic records, we offer an assessment tool to help you develop better electronic folder structures.
A records retention schedule is an essential part of an effective RM program, but unfortunately, there are a lot of myths and misconceptions floating around on the subject of retention.

Get the facts and learn how to create a compliant retention schedule in this must-have white paper.

A functional classification scheme is another cornerstone of an effective records management program. This guide shows you how to create a robust classification system that will work for your entire collection and help improve document retrieval times.

Want to get better at naming electronic folders? This tool will help! These assessment questions will help you create electronic folders that meet compliance requirements and allow users to find information faster.
Next Steps