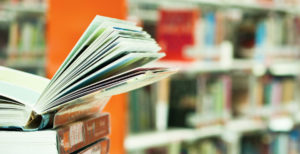 Our top resources over the past month are full of tips and tools for a range of records management challenges.
Ready for the cloud, but not sure it is right for your organization? Our guide, Records Storage in the Cloud: What You Need to Know will help you get started.
A function classification system is a must for an effective records management program. Need to learn more on how to make it work for your organization? Read our guide with seven tips.
Moving soon? Don't start planning until you read our toolkit for corporate moves. It is a collection of resources covering all you need to do before, during and after your move.
Thinking of moving your records to the cloud? This resource will help you navigate the legal and business challenges of cloud technology in order to maximize the records management benefit.

Functional classification is one of the essential building blocks of an effective records management program.

But what exactly is functional classification and how do you make it work for your organization?

This guide provides the answers. You will learn how to:

Classify your records the right way
Determine which records need to be retained and which do not
Apply the functional classification to your collection
Use retention schedules alongside your functional classification

Is there a move in your future?

This toolkit provides important information and best practices to help you move records safely and efficiently. This collection of resources will help you:

Create a strategic plan for before, during and after the move
Purge your collection of unneeded documents
Use the opportunity to make improvements in your records management program and infrastructure
Next Steps
Save