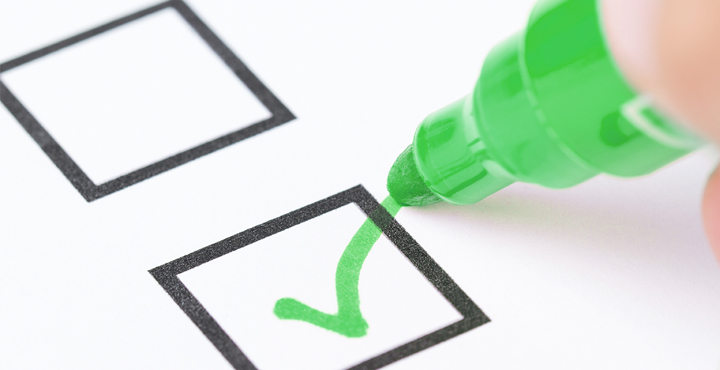 Essential questions to ask before tackling a document imaging project.
Document imaging is an effective solution for a variety of records management challenges. It helps reduce storage costs, improves access to documents and reduces the risk of compliance failures.
However, many document imaging projects fail to realize these benefits. Based on our conversations with records managers, we estimate that as many as half of all imaging projects fail to reach their objectives.
Why such a high failure rate? The main reason is poor planning, which is usually caused by a lack of clarity on the specific objectives of the document imaging and conversion project. (Before you can plan your route to success you need to be absolutely certain on where you are going!)
What does success look like?
Every proposed imaging project starts with some kind of challenge, or a combination of challenges. It could be the cost of physical document storage, issues with employee productivity, an influx of documents from a merger, or a desire to improve compliance with record retention requirements.
However, to make sure that the imaging project delivers exactly what your organization requires, it is essential to think carefully about what success looks like from various standpoints. That means asking question such as:
What outcomes are we looking for?
How will we measure or evaluate those outcomes?
What will employees require from the imaged documents?
What does our IT team need in order to enable the imaging process and support access to imaged documents?
What are our compliance obligations both during and after the document conversion?
Start with success and work backwards.
The point of these questions is to help you establish a clear and detailed vision of success. This includes the overall business outcomes, the specific measures that will indicate success, and the desired experience of employees and other stakeholders.
With that vision in mind, you can work backwards to establish the requirements for your document imaging project, and these in turn form the basis of your detailed plan.
For example, let's say you are planning to digitize reference materials used in product development. Currently, the information is stored in physical blueprints and other source materials. The overall business goals of the project are to reduce storage requirements (cost reduction) and facilitate easier access to documents (productivity).
You may decide that the business outcomes are measurable in two ways:
the percentage reduction of physical reference materials
the percentage reduction in average document retrieval times
With these specific outcomes in mind, you can start asking further questions, such as:
Are there any obstacles that might prevent us from imaging all the documents?
What special scanning practices are required to help us overcome these obstacles?
What demands will the successful conversion place on the IT department in terms of storage, bandwidth, and user support?
How are the reference materials classified and organized today? Can we improve on this system to facilitate easier access to the imaged versions?
How do employees search for reference materials? Does this differ under different product development scenarios?
How often would employees need to refer to the original hard copy version once a document has been imaged successfully?
How long are we required to retain original hard copies once the conversion has been completed?
As you can see, there is a lot of detail to dive into. However, this is an essential step in the planning process. Not only does it help to clarify the overall project goals, it also helps you plan the important details of the project.
For example, knowing how employees search for reference materials helps you determine the specific metadata that has to be attached to the imaged documents. If you don't take the time to understand employee workflows, you could end up with a great-looking library of digital images that fail entirely to improve productivity. When employees can't find that digital versions quickly, they will naturally revert to using the hard copies. Unfortunately we have seen that happen, but it's avoidable if you take the time to ask lots of questions before the project begins.
Next Steps