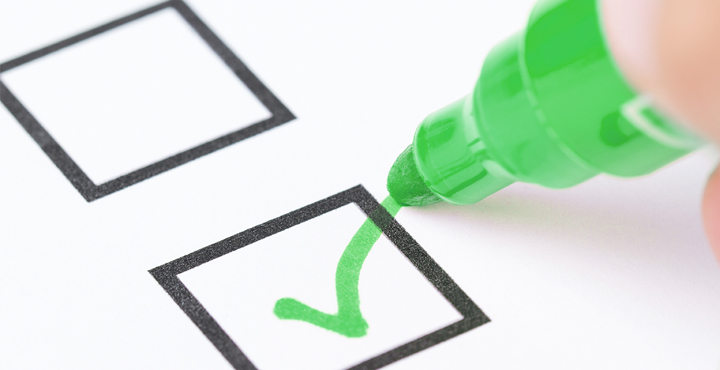 Before you scan: a readiness checklist for document imaging projects
As noted in a recent post here, it is important to be clear on your objectives before undertaking a document imaging project. This means understanding the desired business outcomes, your user requirements and the metrics that you will use to gauge success.
While this is an important first step, there is much more to consider before you can roll up your sleeves to tackle an imaging project. Based on our experience with thousands of document imaging projects, this checklist will ensure that you have all the essential pieces in place before you get started.
Do you have the right imaging team? Skilled knowledge workers are an essential part of the imaging process. Your team should have a good understanding of both your business and of records management best practices. It is also important to have strong project management leadership to coordinate the efforts of the imaging team.
Is the team available to see the project through to conclusion? Depending on the scope of the project, it may take months or years to complete. Your team members may struggle to keep up with project timelines if they have to balance regular duties alongside the imaging project. If you have any concerns about this you may want to consider bringing in an experienced outside team to execute the project.
Have you set aside enough space? Your imaging project will need sufficient dedicated space that can be used for as long as the process takes. The average requirement is around 200 square feet per person, which includes space for a workstation, carts, a file staging area and the scanning equipment.
Is your scanning equipment up to the task? You will want to check that your scanners are capable of handling any larger documents scheduled for conversion. Scanning speed is another feature to check. Are the scanners capable of handling the required volumes and help you meet your project timelines?
Do you have the right scanning software? Scanning software plays a huge role in the success of every imaging project. Some of the things to look for in software include:

How much of the process does it automate?
Does it facilitate easier indexing and distribution?
Can it handle image enhancement, data identification and advanced processing without the need for manual input?

Are your document scanning policies and procedures clearly documented? To use images as official records it is essential to have a policies and procedures manual that outline the specifics of the scanning process. For the purposes of compliance and auditability, the manual answers the all-important question, "how did we do this?" It should include instructions for how you will handle non-paper media such as DVDs or USB drives, as well as large-format documents.
Is the team adequately trained on the process? The policies and procedures manual forms the basis for training your imaging team. When workers understand clearly how to handle standard as well as non-standard documents it avoids costly delays, inaccuracies and inconsistencies in the scanning process.
Are you able to track the chain of document custody? Most organizations will use some form of tracking software to ensure that custody of records can be traced throughout the scanning process.
How will you make records available for use? In most imaging projects, staff will require access to records at some point during the process. There are several steps you can take to make records available throughout the project – or to at least minimize the downtime. Careful project management and regular staff communications are essential to this.
Does your team know exactly what to do with the physical documents after the scan? The policies and procedures manual should specify how each document category should be handled after scanning in order to avoid confusion and delays.
As with any major project, document imaging requires careful consideration and planning, but considering the benefits of imaging, it is time well invested.
Next Steps