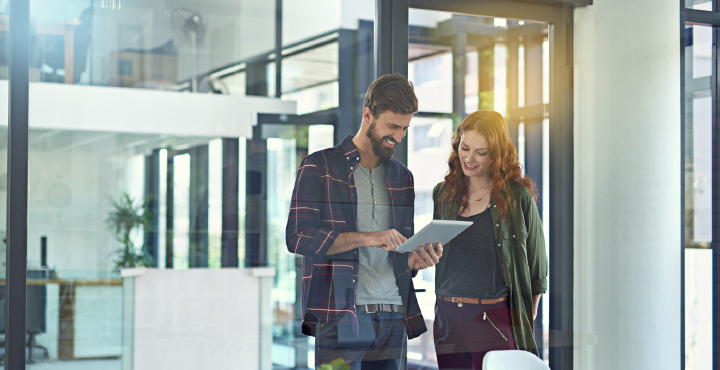 Lessons from the front-lines of digital transformation – Part two
In a three-part blog post we are sharing lessons learned from organizations that have taken documents and business processes into the digital realm. In part one, we discussed the benefits offered by digitization and robotic process automation. In part two, we explore the realities of having a hybrid records environment, and how to prepare yourself for a digitization project.
3: Coping with a hybrid records environment
Even some of the most aggressive digitizers will be stuck with paper documents and processes for some time. For example, banks are often forced to append paper documents from outside sources to client loan files.
In other cases, scanned documents take the place of paper for day-to-day use, but legislation prohibits the destruction of the paper originals.
With this in mind, you should not let paper's persistence hold you back from going digital wherever you can. Most organizations will straddle the line between the two for a long time and achieve a lot of success despite the challenges that come with it.
In order to do that though, they have to be very good at managing the "hybrid" records environment. To properly manage paper and electronic formats, you need a software platform that will allow you to do both together. As an example, many of our TAB clients use TAB FusionRMS software, which provides a single tool to manage and access records in both electronic and physical formats. Until you hit the promised land, this kind of a tool is absolutely essential.
4: Get your house in order before going digital
For many organizations, a big component of their digital transformation involves scanning paper documents. This process is already complex enough without going into it unprepared.
To get your house in order, start with the following questions:
are you clear on why you are scanning, the desired outcomes, and your scanning plan?
how will you handle ongoing scanning of new documents after the initial project?
have you explored questions of: onsite vs. offsite scanning? DIY vs. outsourced?
are your classification and retention schedules current?
have you established clear requirements for organizing the digitized documents?
are your paper files and documents in a ready state to be scanned?
which paper copies need to be retained after the scan and will you have a defensible disposition for destroying the others?
Our clients have learned again and again that it pays big dividends to address these questions prior to a digitization initiative.
In part three we will discuss the importance of gaining senior level support and good change management practices for your digitization project.
Next steps