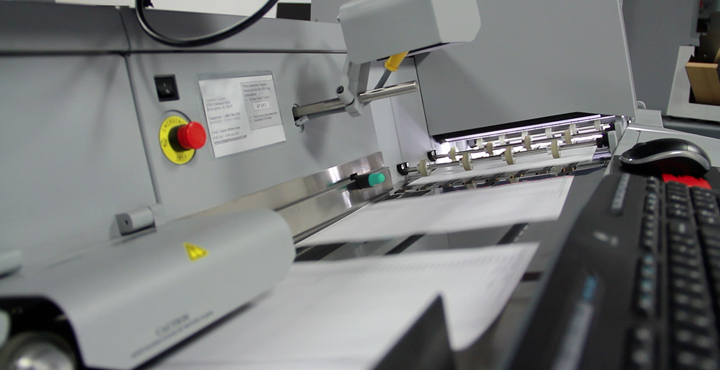 Questions to ask a document imaging provider – Part 2
Last week we explored some initial questions to ask a prospective document imaging provider. As we pointed out, you need to get some up-front clarity on the quote; find out who will be working on the project; and inquire about their methodologies for planning, document access and security.
Key questions
This week we'll dive into more essential questions that will help ensure your partner delivers a successful imaging project.
Key questions – Part 2
1. What steps do you take to ensure a high quality scan?
When it comes to scanned documents, the term "quality" includes many things. The first is the quality of the image itself – how clearly is it captured? Beyond that, you need to think about the quality and accuracy of any applied metadata and the care with which scanned documents are re-filed.
With any prospective imaging partner, you should ask about the following quality assurance measures and standards:
Will human quality control be performed?
Does the QA process involve random sampling or will each scanned document be checked?
Do they provide an accuracy guarantee?
How long is the window for quality issues to be raised and addressed?
2. What equipment will you be using?
Equipment is another important factor when it comes to quality. The right equipment and software can make all the difference in obtaining a good quality image, ensuring that it is indexed accurately and that it is distributed correctly.
When discussing equipment with a provider, ensure that it is all commercial grade and capable of handling the size and format of documents in your collection. It should also automatically handle image enhancement, data identification and other advanced processing.
3. What happens to records after the scan?
As well as providing document access during the scan, the partner should be prepared to deliver documents where needed once they have been scanned.
In many projects however, the scanned documents won't all be delivered to the same location (such as an active / inactive storage, or to a document destruction partner). In these cases, it is especially important that the provider is prepared to manage scanned documents closely so that they are tracked and delivered where needed.
4. Can you help us with our ongoing scanning needs?
Few scanning projects are one-time exercises. In most cases, ongoing scanning will be required for newly created documents. This is known as "day-forward" scanning.
It is a good idea to find out how the partner can support you in that effort. For example, can they help you establish the process for day-forward scanning? Can they create a dedicated scanning station for ongoing scanning?
If the provider is unable to support you with day-forward scanning, it adds another layer of complexity to the overall program. It means having to bring another company up-to-speed on your organization, your records management program and your scanning needs. Obviously this is not ideal, so it is best to find a provider who can support your initial and ongoing imaging needs.
As these last two blog posts show, there is a lot to consider when selecting an imaging provider. However, with so much riding on the outcome of your scanning project, the extra diligence is certainly worth it.
Next Steps