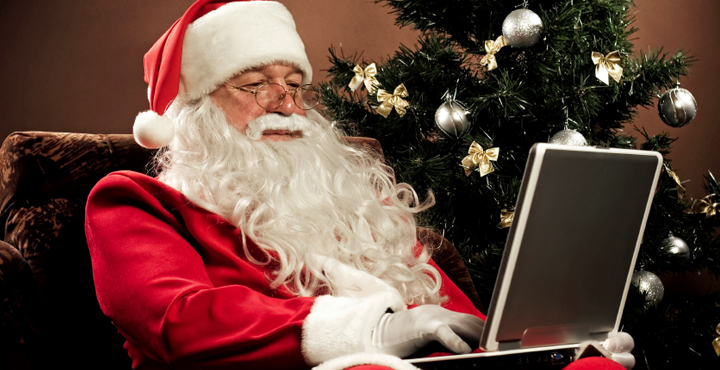 How Santa Uses ECM to Manage His Deluge of Letters
We came across this interesting article that proves Santa, among his other talents, is an extraordinary records manager, one who uses ECM to keep kids big and small smiling over the holidays.
The short piece points out a truth that generally goes unnoticed—but during this holiday season, it's one that's worth consideration.
The writer behind the Content Gardener asks his readers to think of all those emails, faxes and text messages Santa receives. Then throw in the handwritten order forms for bikes and Wii's, iPhones and Elmo dolls… You quickly realize the man's got millions of records to organize and cross reference (have you really been that good, Junior? Really?).
Sidestepping attendant liability issues and compliance regulations (does the child's Parental Unit allow Tablet access, or that much sugar?) would be a monumental task for anyone. Here's how the red suit pulls it off using ECM to manage his document deluge. Enjoy!
And Happy Holidays from everyone at TAB!
Next Steps
Read the entire article How Santa Uses ECM Part 1here.
Talk to a TAB representative about how we can help your organization improve information access and manage risk.