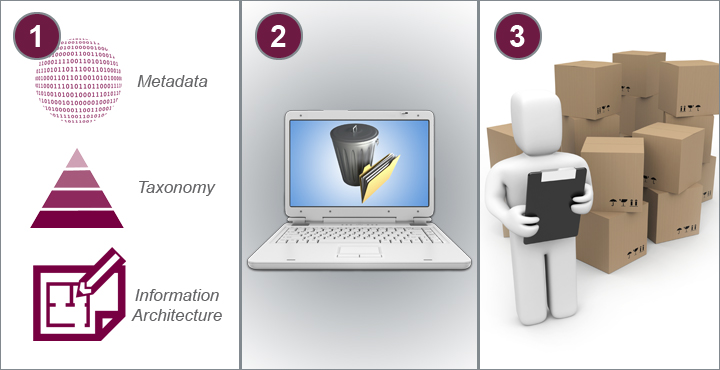 The year's most popular records management resources so far – Part One
Our records management resource center is chock full of helpful white papers, assessment tools, case studies and presentations. In these resources, we cover a wide range of business issues, solutions, and records management best practices.
In this week's blog post, we highlight some of the most popular RIM resources this year:
Is your organization considering an EDRMS implementation? For records managers, this represents both a challenge and an opportunity. If you don't get involved with the process you may find that RIM needs are not addressed in the implementation. To ensure you get a seat at the table, you need to demonstrate how records management can add value to the process.
Learn how in our free white paper.
Whether an organization is looking at an EDRMS system or not, digital imaging offers the chance to reduce paper overload and solve document retention challenges. This white paper outlines the key steps to follow when planning and implementing a program designed to replace retained paper records with electronic versions.
Offsite storage can eat through a records management budget very quickly. This presentation walks you through a systematic approach for reducing your offsite storage needs and freeing up much-needed funds in your RM budget.