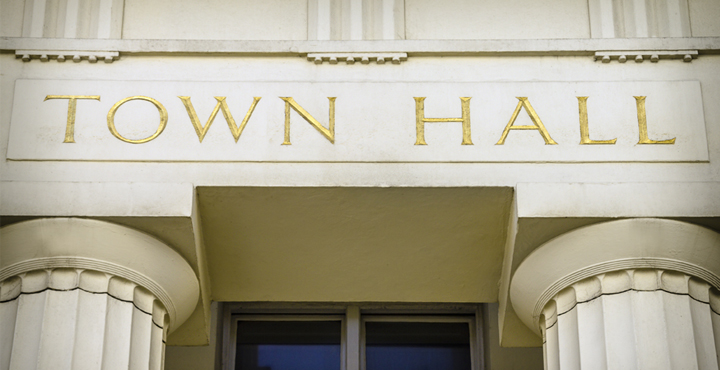 A two-pronged approach to better local government records management
Of all the environments in which we have helped organizations meet their records management goals, few are as challenging as local and regional governments.
One of the things that makes municipal records management (RM) so difficult is the sheer variety in record types and formats. These include financial, water, waste, public transit, police and emergency, public health, and social services records. This aspect alone makes municipal RM a huge challenge – but there's more!
A number of converging factors have created a "perfect storm" of RM in local and regional government:
The hybrid records environment: ever-growing volumes of both electronic and paper records.
Communications and program adoption: the ongoing difficulty of encouraging staff to following records policies and procedures.
Compliance: the continual introduction and evolution of stringent laws affecting municipal RM.
Security, accountability and accessibility: the endless balancing act between making records available in a timely fashion while keeping them secure.
Shrinking budgets: budget cuts are an ever-present in municipal government, but unfortunately, the expectations and responsibilities of records departments remain as high as ever.
Navigating the storm
In our experience, two best practices are essential to overcoming these challenges: an RM methodology specifically designed for local and regional governments (such as TOMRMS, a program that originated in the province of Ontario) and an electronic records management system. Working together, they provide the ideal foundation to help you manage both electronic and paper records in municipal environments.
How do they work?
To continue with the example of TOMRMS, it provides is a complete methodology to organize all your physical and electronic records. In this case, the methodology specifically addresses the requirements laid out by Ontario's Municipal Freedom of Information and Protection of Privacy Act (MFIPPA) as well as other regulatory mandates that affect municipal governments in Ontario. You can think of TOMRMS (and comparable methodologies in other regions) as the blueprint for your municipal RM program.
As with any blueprint, you need the tools to bring it to life. An electronic records management system such as TAB's FusionRMS does just that. By encoding the TOMRMS framework into the RM software, you get a powerful tool that is tailor-made to handle the specific challenges and requirements of municipal RM. For example, when TAB FusionRMS is encoded with the TOMRMS methodology, it is ready to accept common municipal records formats and automatically manage the retention requirements of each. In a nutshell, the two systems make for an easier and more consistent application of RM policies and allow you to effortlessly manage both paper and electronic records.
As we have seen with many of our municipal RM clients, this approach offers big dividends in terms of compliance, staff adoption and cost savings.
Next Steps