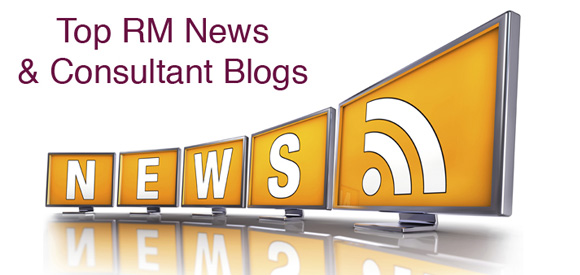 Top Records and Information Management Blogs – Part 3
April 2014 is Records and Information Management Month. In honor of that, TAB is publishing a four-part series on the top blogs in records and information management. This week we look at the best blogs offering RIM news, commentary and viewpoints.
Keeping abreast of the latest RIM developments is an important part of being a successful records manager. And it is not just hearing the news that's important – it's knowing what to make of it all. In part three of our series on the best RIM blogs we bring you some of the best sources of records management news, along with insightful blogs by experts in the field of records management.
Records Management News and Commentary
Records Management Consultant Blogs
Top Blog Highlight:
The Core Components of the New Generation of Records Management / Information Governance Tools
By James Lappin, Thinking Records
In an excellent post, James contrasts the core components of the first generation of EDRM systems with those of the newest generation, listing seven key capabilities to look for.
Next Steps
Is something missing? If you know of a top RIM blog that should be included in our list, please let us know!
Contact us for help with your records management challenges.
Save