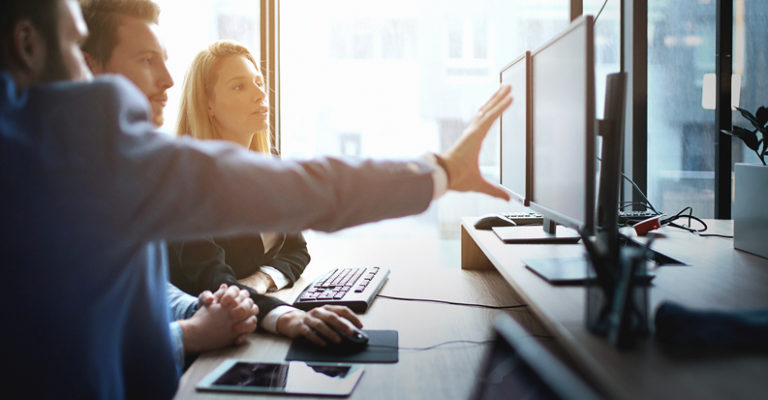 Get five helpful RIM guides in TAB's latest resource booklet
TAB recently published a booklet containing several helpful resources relating to records and information management. In one convenient PDF document, this booklet covers several pressing topics, including: how to implement RIM software, document imaging, and mergers and acquisitions. You can download the booklet here. Here is a run-down of what you will find in the booklet:
How to Successfully Implement Records Management Software
This white paper shares eight important lessons from a global 500 automotive company that implemented records management software. This frank, first-hand account describes the selection process, the planning and design stages, the software roll-out, and some of the successful change-management initiatives that they employed.
Five Strategies to Ensure RM Software Success
This white paper shares five strategies that our clients have used to ensure a successful implementation of records management software. The insights and lessons in this paper will help you:
assign the right people to the implementation team
plan the implementation and software roll-out
tackle some of the big issues along the way
Budgeting Your Imaging Project: Six Overlooked Cost Factors
Document imaging projects tend to be large and complex, with many moving parts. This makes them very difficult to budget for. How do you accurately predict timing and costs?
If you are planning and budgeting a document imaging project, this guide can help. It explains six commonly overlooked cost factors that can drive up the cost of your project. The guide will help ensure that your plan stays on track and that you keep your costs in check.
A Best Practice Template for Your Document Imaging Plan
Every successful document imaging project starts with a comprehensive plan. This template provides a framework to help you build out your own imaging plan. Packed with tips and guidance on how to complete each section, the template helps ensure that you don't overlook anything, and that you have considered all the key decisions before you embark on your project.
The Records Management Playbook for Mergers & Acquisitions
Large corporate deals tick every single box for a challenging records management project: high profile, time sensitive, large in scope and complex.
Our playbook for mergers and acquisitions will help you do it right. You will get tips and best practices to show you exactly what you need to do at each phase of the transaction.
Download the resource booklet »
Next Steps