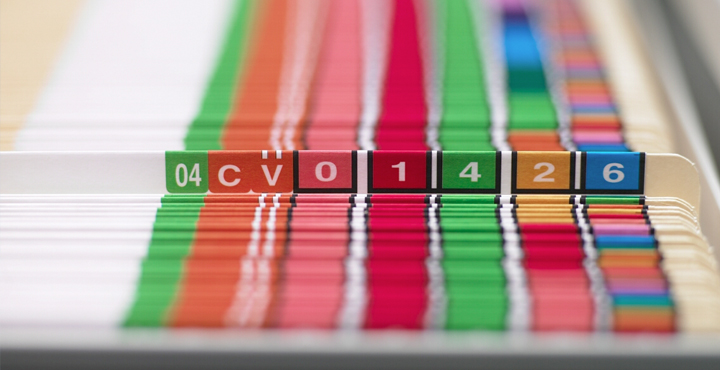 How a functional classification system can improve your RIM program
A properly functioning classification system is an integral part of your RIM program. Without it, records will become disorganized and potentially lost, undermining the entire purpose of your RIM program.
What is functional classification?
Functional classification is the "what" of your RIM program. It is the method for identifying records and their content. Your classification system will provide a common way of grouping records, allowing for clear identification of information and will help with filing, retrieval, disposition, and archiving.
The benefits of classification
The classification system provides your RIM program with ability to adhere to compliance standards and retention schedules, and provides security safeguards for important records.
An efficient classification system will also:
minimize the risk of losing information
facilitate information sharing and communication
reduce unnecessary duplication of documents
save time on document retrieval and filing
Getting started
Before you can implement an effective classification system, you need to assess your electronic and physical record needs. Interviews with key business groups and record inspections can provide information about your records that will help determine the appropriate type of classification system for your organization. TAB has qualified experts ready to provide consulting services to help you determine and implement a functional classification system for your organization. With TAB, unique business activities are identified, titled, and grouped together into functions to assist in the application of a classification system.
As a minimum, your functional classification system should:
apply to every piece of information you create
differentiate between records and non-records
classify similar records across the organization together
What's Next?