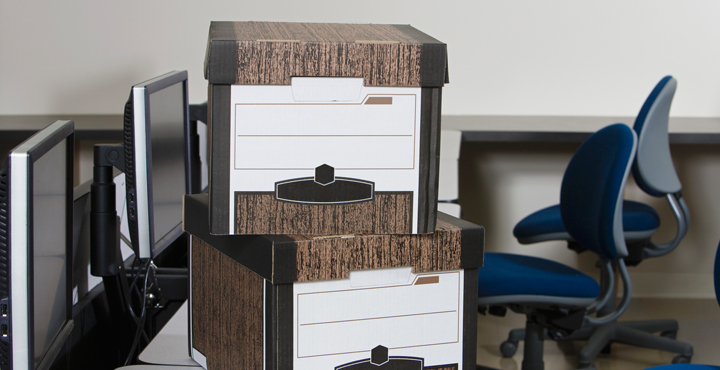 Tips for a Successful Corporate Move Part 1
Moving corporate records to a new location can be a great opportunity and a great challenge. During the move there are many items that need to be packed up, but the files under your care can not be treated the same way as desks, chairs and other office equipment. In our next few blog posts we will show you how to move records the right way, ensuring that your move is a success and that you take full advantage of the opportunities provided by the move.
Step 1 – Review and Reduce
The first step is to review your current record storage spaces and do everything you can to reduce the volume of files that you need to move. This will save time and money.
In addition to your records room, you will need to review shared file spaces and individual workspaces.
Make sure you provide clear guidelines that your colleagues can use when conducting the review. Here is a breakdown of the three kinds of documents they should be looking for, and how to handle each:
Inactive records – These are records that are no longer required for day-to-day operations but which can not be destroyed because they have not yet passed the required retention period. Rather than move these documents to your new location, you can collect them up and move them into offsite storage. Not only does this reduce the volume of documents to be moved, it will also free up office space in your new location, which can be used instead for revenue-generating activities.
Outdated records – These are records that have passed the required date for retention and are no longer need. These records can be destroyed, making space for other records or other activities.
Non-record materials – These items are not records but duplicate copies of records or draft files. These documents don't have a true value to the organization and no requirement to be retained. They can be destroyed with the outdated records to save space in the new location and save time and money during the move.
Once you have destroyed the outdated records and non-record materials, and moved inactive records into storage, you can start preparing to move the records that are coming with you to the new space.
In next week's blog post we will show you how to keep those records accessible and secure during the actual move.
Next Steps
Save